Commercial  Contractor
We are a licensed and insured commercial roofing contractor that specializes in roofing and siding. RFO Contracting provides the Lancaster PA and surrounding area with roofing solutions and offers various other roofing services including roof gutters and power washing. Few building projects are more larger than replacing an entire roof, however it is a necessary hassle that will eventually have to take place with any business. If your roof's aging is obvious, or you start to notice visible signs of damage, there is a good chance that regular repairs and maintenance won't cut it anymore. RFO is your local Commercial Roofing Company.
A roof repair protects your home from the damages of harsh weather conditions. It can take a beating from hail, rain, wind, snow, sun, and falling debris. Below are warning signs that your roof may need repair and depending on the age and condition ultimately leading to a roof replacement. RFO is your local commercial roof repair company. Commercial roofing contractors are very skilled and will provide roofing solutions
Curling shingles
Shingles may start to curl from being worn thin over time. This decreases their defense against the elements.
Damaged or missing flashing
Leaking roofs are often at the flashing. Flashing can become loose and sealant can break down over time. Any gaps around chimneys or other roof penetrations need to be sealed immediately to avoid damage.
Missing shingles
Always check your roof after storms. Storms can cause shingles to blow off and tear. Also, look for debris on your roof. It is best to have your roof repaired as soon as possible. One shingle tab missing may not seem like much, but it could be slowly letting water in your roof causing damage.
Roof leaks
Leaks can often be hard to spot. If they remain unseen for a period of time leaks can cause further damage to rafters, sheathing, insulation, and the ceiling in your home. Signs to look for to determine if you have or have had a previous leak is rotten wood where your gutters attach to you home, mildew buildup, puddles or water in your attic. Without occasionally checking for leaks damage may have occurred.
Buckling shingles
Buckling can be caused by the roof underlayment not lying flat. Also, buckling can be caused by the movement of sheathing if it absorbs moisture. It is important to ventilate the attic space to eliminate excess moisture and to repair any buckled shingles right away.
Gutter System Installation & Repair
Our experienced gutter contractor will provide you with a complete solution to your gutter needs, including copper gutters and downspouts along with a free estimate.
The roofers at RFO Contracting are here to help from a emergency commercial roof repair, damaged roof, brand new roof installation to missing and broken shingles. Any rooftop is a complex collection of water resistant layers, so RFO Contracting makes sure that each component is structurally sound with each service call. Just one leak can cause extensive damage and a large repair bill.
Today, after the severe weather systems afflicting our region during the past few years, many local residents seek qualified Pennsylvania roofing contractors. Our roof replacement specialists have seen it all. When it comes to handling roof installations, our commercial and residential roofing company is capable of repairing your roof or installing a new one in Lancaster County and surrounding area. If you've noticed weather damage or aging on your roof, don't hesitate. A roof replacement can be a big investment but can also prevent any future mishaps. If you're unsure if your business building is in need of a new roof, feel free to give us a call! We will be happy to answer any of your roof replacement needs. RFO commercial roofing contractors is your one stop shop for roofing solutions
Our professionals work not only with asphalt shingles, but also with specialized materials, including wood, metal, rubber and slate. Slate stands up well to weathering while rubber materials are better suited for low slope or flat roofs. Our specialists will explain all material variations to to you and provide you with roofing solutions to help you choose the best roof covering for your needs.
Call

(717) 435-3837 for a no cost, no pressure and no obligation quote from our commercial roofing company.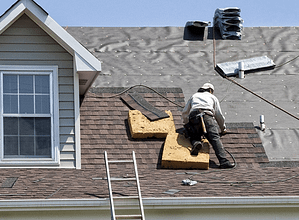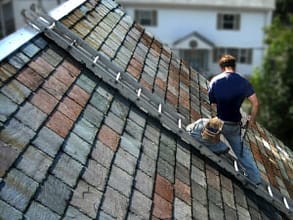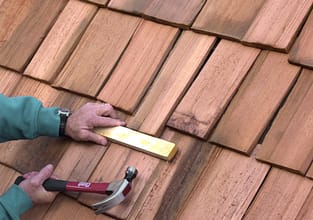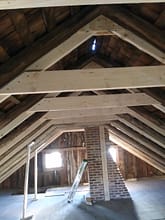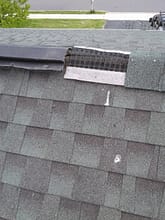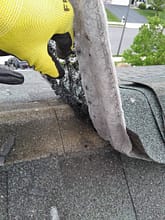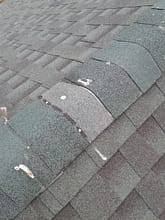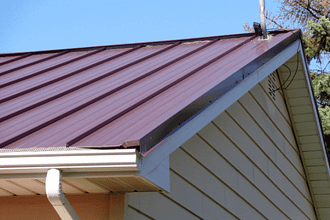 commercial roof repair