General Contractor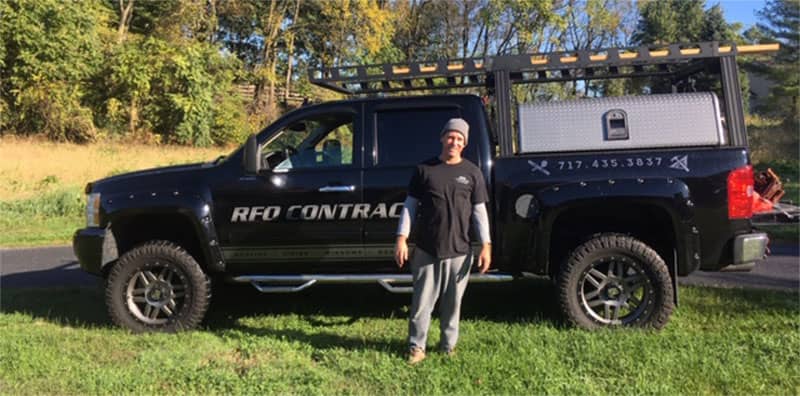 Home Remodeling Services
Super Job

They did a super job on replacing my deck and staining..they cleaned up and took care of my yard cleaned up very well..they also did a great job of power washing my siding and brick…will definitely call them again for work to be done…highly recommend this company

general contractors lancaster county pa
They did excellent work

I found RFO Contracting to be extremely knowledgeable and helpful. Russell Orth the owner, is easy to work with and his can do attitude and low pressure are refreshing. The job we worked on came out amazing. You can't go wrong with this company.

General Contractor Review
Excellent and Professional

Russ put on a new roof, skylight and redid a chimney for me. I found his work to be excellent and professional in every regard. He's knowledgeable and excellent to work with. I would recommend his company to anyone.

commercial general contractors lancaster pa
Easy To Work With

We recently used RFO Contracting for our roofing job. Our house looks so much better now and the process from estimate to completion was so easy. Owner, Russell Orth, is easy to work with and made it obvious that our satisfaction was his highest priority. We would recommend RFO to anyone looking to have work done by a top notch contractor and will not hesitate to use them again.
Highly Recommend

Rfo–contracting did a super job in my house when they installed a rubber roof for the sun room and some work done inside highly recommend if you want good 

👍

 and local hand craft people I give them 5 

🌟

 because they worth the trust ……. Omar.. Saif Saife Middle Easternfood
Craftsmanship

I recently purchased a foreclosed home that needed a pretty good amount of rehab. Feeling overwhelmed, I reached out to Russ from RFO Contracting, which I have heard of before. Russ came out, and really shined light on where the problem areas were and what took priority. After giving me a clear understanding, we had a plan and the team moved forward. When I had other work being done, which I often had to oversee, I knew RFO would be doing their part with zero interruptions. Of there was a problem, RFO had a solution. I'm very pleased with the craftsmanship and the attention to detail. Russ and the team truly came through. From start to finish it was clear Russ cares about my satisfaction which was really nice.
Willingness To Cooperate

When I needed help framing an addition, Russ and his crew were more than willing to work alongside me to get the job done. Such willingness to cooperate with other contractors is a rare gem. I really appreciate Russ's collaborative approach, his craftsmanship, and his sensitivity to customer satisfaction. I will definitely use him again for future projects.

building contractors in lancaster
Communication Was Important

Russel helped us get our home ready for our family members. Communication was important and he delivered. Our schedule did slip due to supply chain issues but he still did his best to stay within budget. We were so satisfied that we are currently having him look at our new deck project. Thank you Russ.
Fully Satisfied

I have had RFO contracting do work at my house a few times over the last couple of years. I have had them repair a roof leak, repair a leaky window and replace a boot for my vent pipe. Russ is always professional, timely and does a great job!!  He always makes sure I am fully satisfied before he leaves and always lets me know if I have any issues he will come back and take care of it. I recommend RFO to anyone who wants quality work at a fair price!!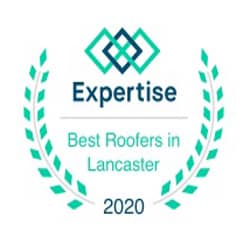 RFO Contracting is a general contractor that provides top-notch construction services to residential and commercial customers. There are several reasons why someone would choose to hire RFO Contracting as their general contractor.
First, RFO Contracting has a team of experienced professionals who are skilled in all aspects of construction. They have the expertise and knowledge to handle any project, whether it's a small home improvement project or a large-scale construction project. This means that customers can trust that their project will be completed on time and within budget.
Second, RFO Contracting prioritizes customer satisfaction. They understand that construction projects can be stressful for homeowners and business owners, so they work closely with their clients to ensure that their needs and concerns are addressed throughout the project. This includes regular communication and updates on the progress of the project, as well as making sure that any issues that arise are promptly resolved.
Third, RFO Contracting is fully licensed and insured, so customers can rest assured that their project is in good hands. This means that if anything goes wrong during the construction process, RFO Contracting's insurance will cover any damages or losses.
Finally, RFO Contracting offers 5 star general contractor services for a wide range of services. This allows customers to have a one-stop-shop for all their construction needs, saving them time and hassle.

  Overall, RFO Contracting is a reliable and trustworthy general contractor that provides high-quality services to its customers. With their experience, commitment to customer satisfaction, and range of services, RFO Contracting is an excellent choice for anyone looking to undertake a construction project.  

Don't delay and call today(717) 435-3837 for a no pressure, no obligation free estimate
Hours Of Operation