Residential Roofing Services
People also ask
How much does it cost to repair the roof?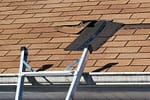 Repair costs can vary depending on what type of roof you have. We will perform a comprehensive inspection and provide you with solutions to fit your needs and budget. Typically, a job is to repair leaks. Seal the leak, replace shingles, seal the shingles. If there is a small area and few shingles being repaired, it will likely be a lot lower.
What is included in roof replacement?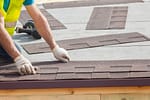 Removing shingles or tiles. You can tell a lot about a roof's overall condition by the well-being of its shingles. Inspecting The roof's decking and replacing as needed installing new underlayment Apply new flashing. Inspecting Drip edging and ice dam protection. Inspect rain gutters and downspouts and repair/replace as needed
What is a emergency roof repair?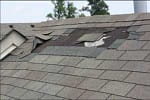 Roof leaks are a problem in any weather, but a roof that starts to leak during a heavy rainstorm can quickly turn into a major emergency. If your roof is leaking, try to contain and remove the water as quickly as possible. Depending on cause and location of leak, we can provide service in wet weather barring thunderstorms/lightening. Give RFO Contracting a call, we will come as quickly as possible.
Is roof cleaning necessary?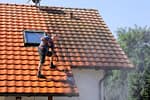 The professionals at RFO Contracting will choose the best method for cleaning your roof. You shouldn't try to clean your roof by yourself. Getting up on your roof is dangerous enough, and when there's a buildup of algae and moss, the steep roof gets quite slippery. A clean roof also improves energy efficiency and makes your home look more aesthetically pleasing.
How often do I need my gutters cleaned?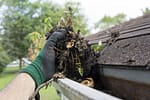 We advise our customers to have their gutters and downspouts inspected twice a year and at a minimal, once per year. This is done late fall after leaves have dropped and again in early spring before the rains. Gutter cleaning services include clean your gutters of leaves, insects, nests, sticks, and other obstructions, bag the waste, and neatly dispose of it.
Give us a call today at (717) 435-3837 for a no pressure, no obligation free estimate
Residential Roofing Services
Call or Email Us Today
Our Team Is READY To Help!